"Takiab Beach" this name may not sound familiar to tourists, When comparing with the name Hua Hin which actually Takiab Beach is a long beach continued to south for about 3 kilometers from Hua Hin Beach. Our location BAAN FAHSLALOM APARTMENT distance 100 meter/ walk 2-3 minute to beach TAKIAB here.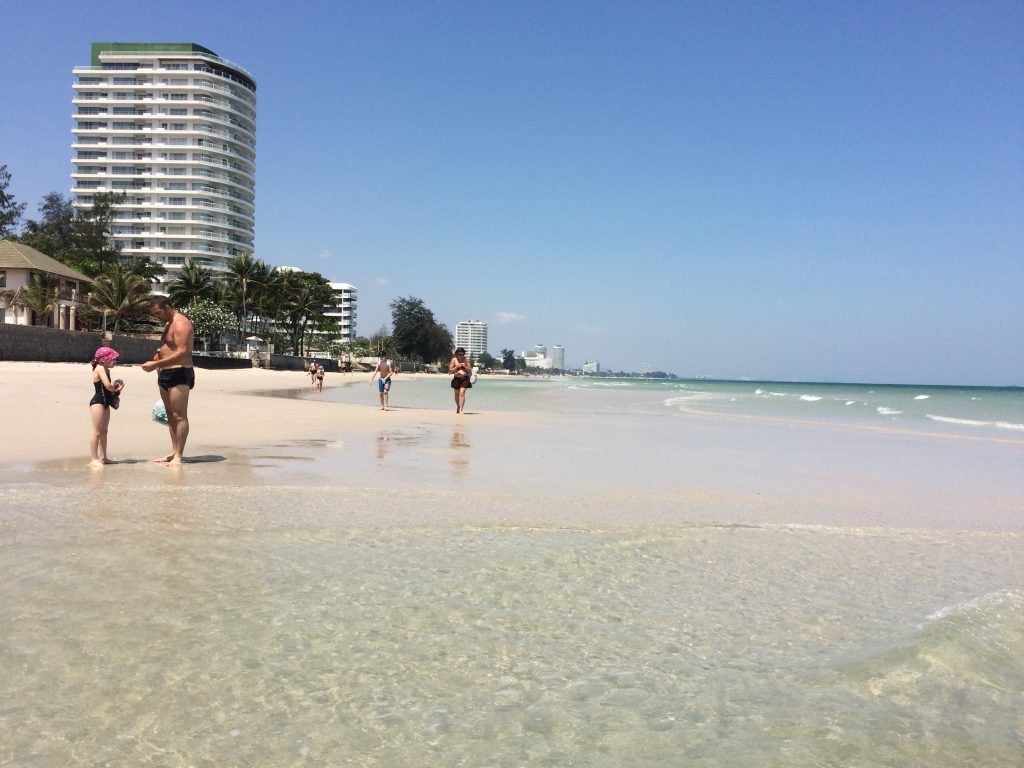 Khao Takiab village the name from the rocky mountains which the rocky putting into the sea. on the hill has a big golden Buddha, and flock of many monkeys on the hill, on the mountain has the sculpture the Thousand-hand Guanyin large finely crafted beautifully rare .
Viewed from the mountain look down to the sea you will find the curve of the bay with turquoise sea water and wide white beaches, many small fishing boat floating over the sea.
Takiab village is very calm and good maintain the way of life in the fishing village. People in the village do fishing, work at hotels, do restaurant especially seafood restaurant.