Apartment rental at Hua Hin Beach. Welcome all of you who are looking for room vacancy at Hua Hin, The location 100 meter or walk 3-5 minute to the beach, center of the village, near Cicada weekend Market, Bluport Shopping Mall, Vananava Water Jungle. We provide monthly room with fully furnished for stay short-term, long-term, Room is clean, safe, friendly prices.
PDF file Download Monthly Room rental
Contact: Miss. Joy
Phone number: +66 (0) 86 942 3446
Line ID: fahslalom
Facebook: https://www.facebook.com/HuahinApartment/
Email: joy@fahslalom.com
Wechat: fahslalom
Google Map: https://goo.gl/maps/kvPJm3t3jWG2
PDF Map: Baan Fahslalom Map
Address: 53/1, Soi.Takiab10., Nhongkae-Huahin Road, Nhongkae Distri, Hua Hin, Prajuabkhirikhan, Post no. 77110.
ที่อยู่: 53/1, ซอย. ตะเกียบ10., ถนน.หนองแก-หัวหิน, ตำบล.หนองแก, อำเภอ.หัวหิน, จังหวัด.ประจวบคีรีขันธ์, รหัสไปรณีย์ 77110.
-> Send massage to us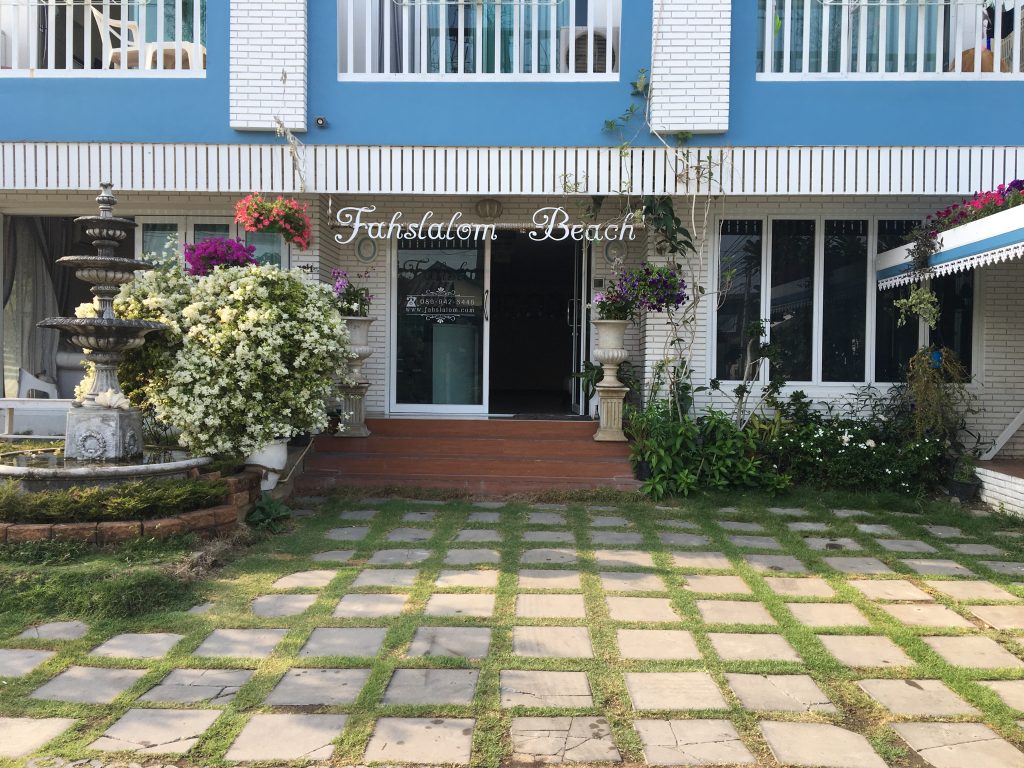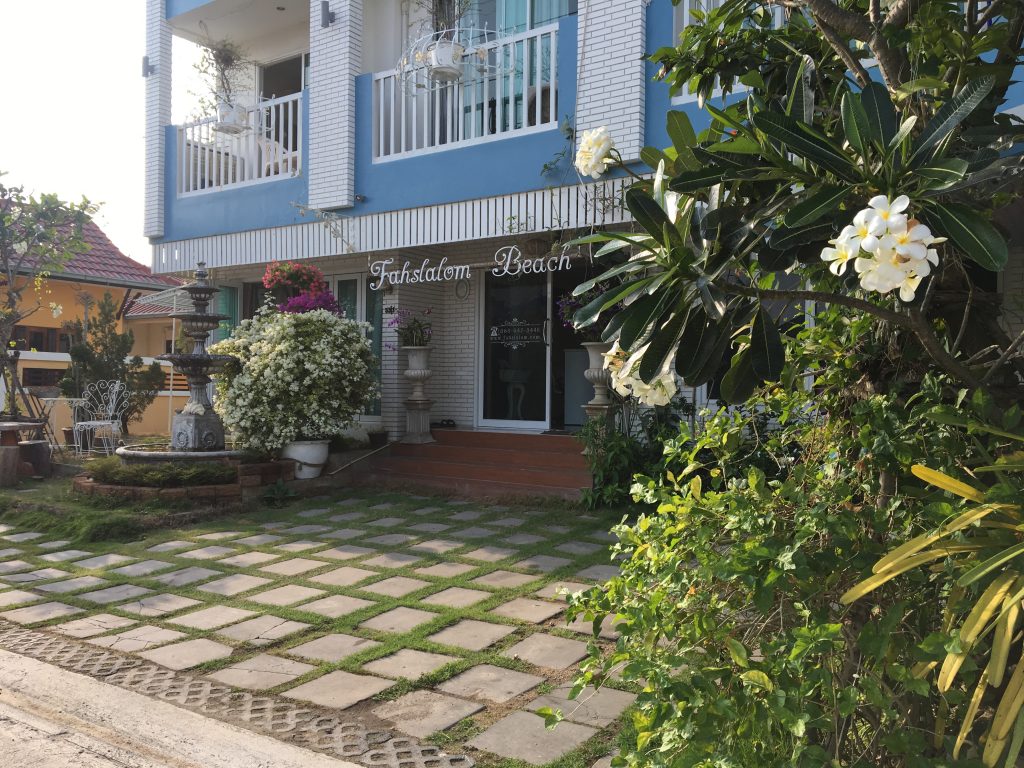 The exterior of buildings and rooms within our design combines between Colonial style and Vintage Beach. The building is navy blue color and white.
The rooms are beautifully decorated with dark shade at the headboard of every room. and also each room has a private balcony. View from the balcony is the Monkey Mountains, Luxury Condominium and local village.
We also focus on planting trees and flowers around the fountain and car parking to revitalize and promote mental health of the guest.
The rooms have facilities provide fully appropriate. We allow guest cook with electric pan or microwave only, we provide high speed internet wi-fi in rooms. Safety of the residents we have CCTV security cameras and Key-card. This area quite calm and close to natural of Hua Hin.
If you love quiet place, to joking every morning on the beach, swim with your couple and children, near your workplace. You will find at Fahslalom Apartment Beach Hua Hin.